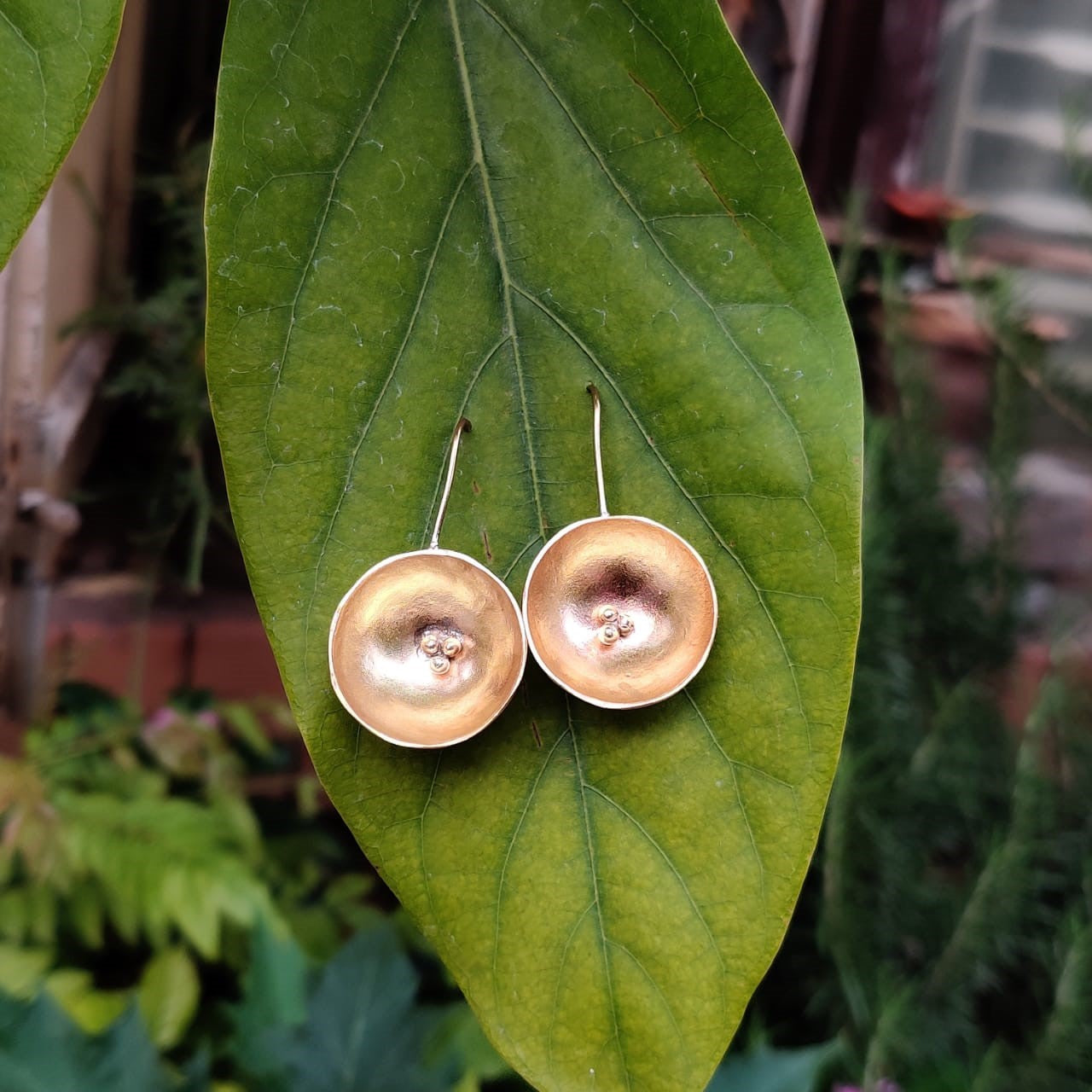 Save 10%
Lil Sherpa
Lil Sherpa Phool Butta Earrings (Silver)
The scenic surroundings of the beautiful Himalayan region, blooms diverse and an interesting range of flora. The dew drops on the petals revive the freshness and serenity of the nature.
Colour: Brass Polish

"Bagaicha Collection" is inspired by Nepal's  abundant flora that we see around us that inspires and help us bring positivity through the day. Imbibing inspirations from earth invoking inner feelings and ideas through simple floral expression dynamics.
Handcrafted in Brass with 24 kt gold plating
Avoid direct contact with perfume, oils, body lotions or any other chemicals.

Keep away from water, excessive heat or moisture.

Store separately in an airtight/zip lock pouch box when not in use.

Be careful while storing your jewelry due to their delicate nature
---